About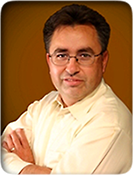 J and L Electric is a HUB Certified company owned by Leo Paez Guerrero Jr. He is the sole proprietor who began his company in the fall of 2002 out of a small office behind his private home. As an entrepreneur specializing in electrical troubleshooting for large industrial companies, he has been able to acquire his clientele from day one of his operation. His target market also includes the commercial and residential areas. His market expands beyond the San Antonio area; he is actively involved in complex electrical projects throughout the state of Texas. He is also certified as a Coal Mine Electrician and can perform vehicle inspections for Coal Mine Entry.
His niche is to satisfy the need for well-trained and qualified trouble-shooting in the industrial field. In order to meet that demand, he keeps up with the latest technologies and equips his team with ongoing education in regard to proper electrical procedure, time management, and communication skills. These are skills that he ardently stresses to form a superior work force that yields greater dependability, responsibility, and excellent customer service.
With a knowledgeable team, anything can be rectified or repaired with the determination to do so. Because of his continuing performance and achievements, he recognized the need to expand his base of operations. In April 2008, he moved his small operation to a new location in order to provide his customers with the superior service they have come to expect. Leo Guerrero Jr. continues to direct his small team with innovative ideas and goals.
After having worked in the electrical field for 29 years, Leo saw a need that was not being met in the industrial field for well-trained and qualified troubleshooting.
"Our purpose is to provide outstanding electrical support to San Antonio's Industrial Community and to provide a place of employment that is enjoyable to work in — one that will provide outstanding opportunities for people who want to excel in their skill."